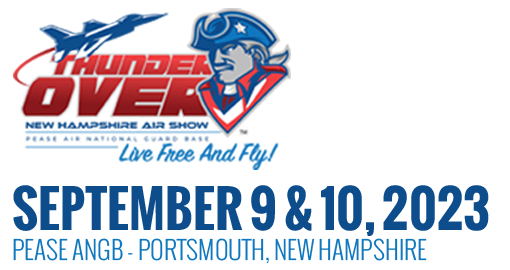 Thank you for your interest in volunteering for the 2023 Thunder Over New Hampshire Air Show at Pease ANGB. The event is in need of volunteers for a variety of areas and functions including: set up and tear down, parking, trash removal, premium seating support, concessions and several other areas. Community groups and individuals are both encouraged to apply. Volunteers during the week are expected to work at least a four-hour shift and volunteers on Saturday and/or Sunday will be expected to work an eight hour shift. Each volunteer will receive a commemorative volunteer shirt as they help support this important community event.
Please complete the form below. You will be contacted by our volunteer committee if you are selected to volunteer.
Event produced by Herb Gillen Airshows in partnership with Wingman Events
©2022 Thunder Over New Hampshire Air Show | Site designed and maintained by HERB GILLEN ADVERTISING
*This web site is not an official U.S. Air Force or Air National Guard production. No government endorsement of supporting partners is intended.