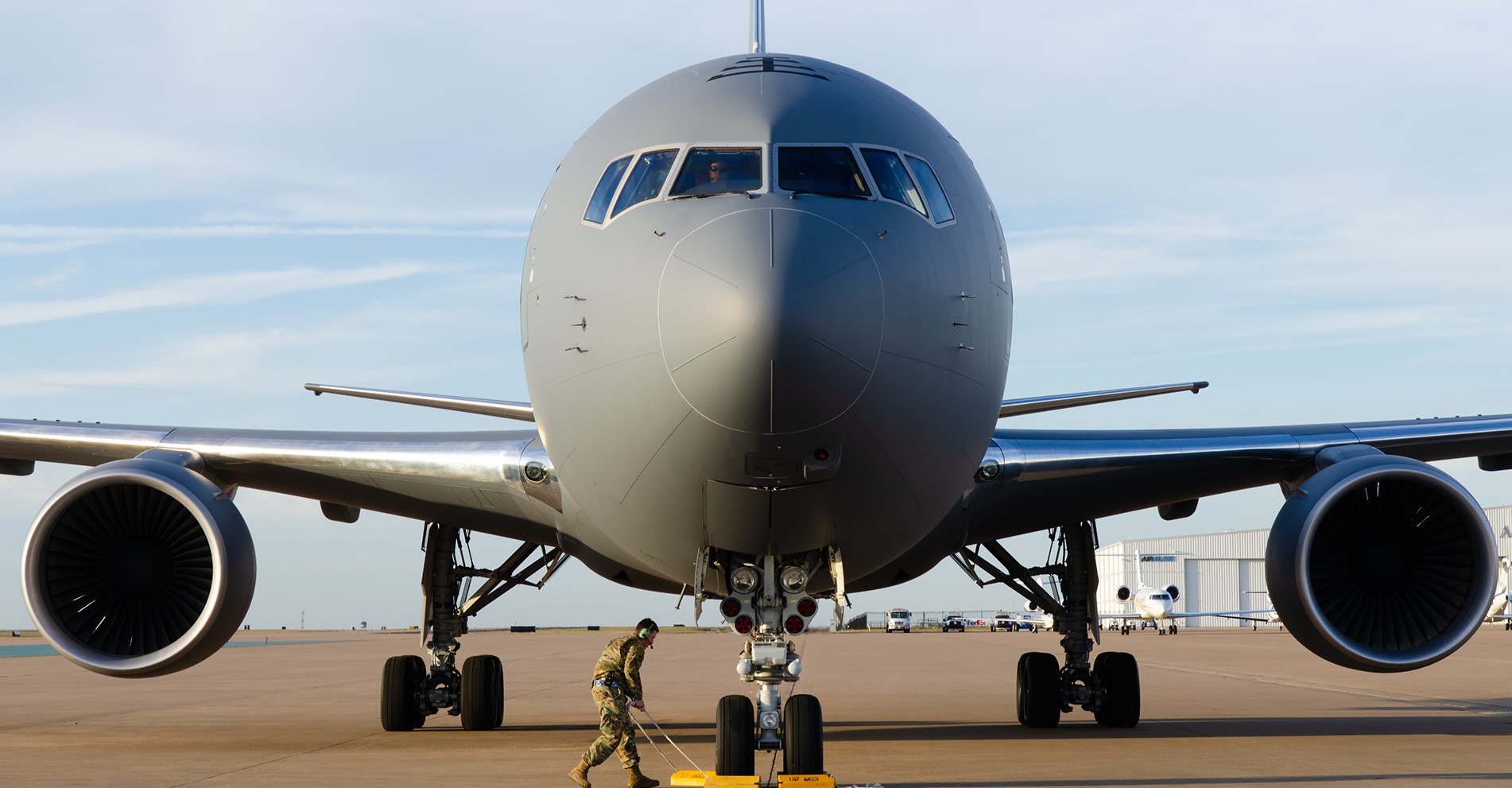 The 157th Air Refueling Wing (157 ARW) is a unit of the New Hampshire Air National Guard, stationed at Pease Air National Guard Base.
Pease Air National Guard Base, N.H., formerly part of Pease Air Force Base, takes pride in preserving the name and heritage of Captain Harl Pease, Jr. His gallantry, devotion to duty, and contempt for personal danger as a B-17 pilot during World War II earned him the Congressional Medal of Honor. His actions represent the true spirit of New Hampshire's patriots.
The KC-46A Pegasus is the newest member of the U.S. Air Forces' tanker fleet. This unique asset enhances the Air Force's capability to accomplish its primary missions of Global Reach and Global Power. With greater refueling, cargo and aeromedical evacuation capabilities compared to the KC-135, the KC-46A will provide next generation aerial refueling support to Air Force, Navy, Marine Corps and partner-nation receivers. At full operational capability, the KC-46A will be able to refuel most fixed-wing, receiver-capable aircraft.
Event produced by Herb Gillen Airshows in partnership with Wingman Events
©2021 Thunder Over New Hampshire Air Show | Site designed and maintained by HERB GILLEN ADVERTISING
*This web site is not an official U.S. Air Force or Air National Guard production. No government endorsement of supporting partners is intended.