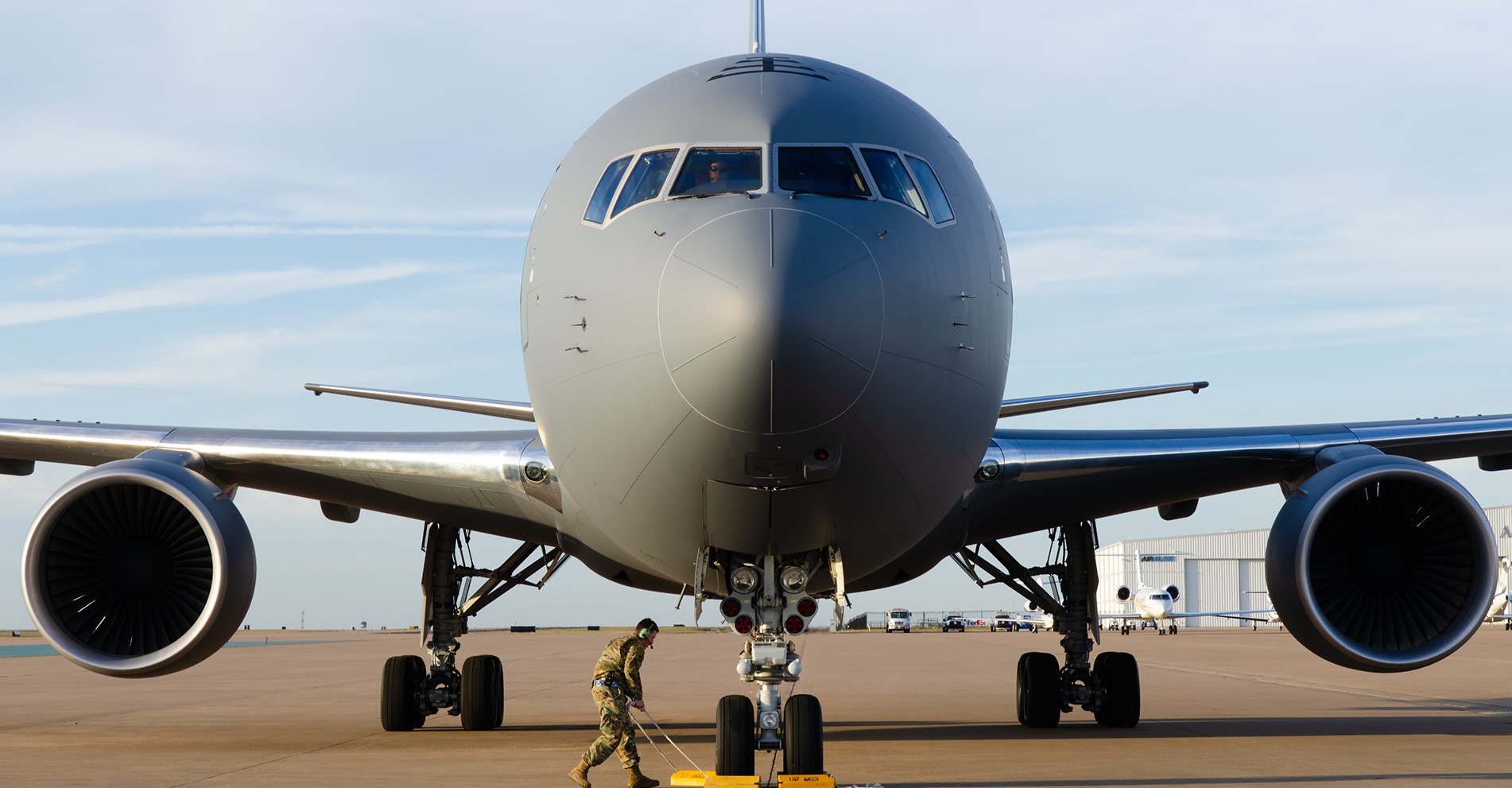 Pease Air National Guard Base is the home of the 157th Air Refueling Wing and the KC-46A Pegasus. Our dedicated Airmen serve locally and globally, preserving peace, defending our nation, and projecting our nation's power through aerial refueling and transport. We are always ready, always there.
Our Guardsmen serve in a wide variety of career fields, supporting our many unique missions, which include operating the Air Force's new Boeing KC-46A Pegasus. The modern aerial refueler extends the range of U.S. military and allied nations' in-flight capabilities, ensuring mission-essential aircraft can fly anywhere in the world. The Wing's tankers have been an emblem in the skies over New Hampshire since the base first became an Airlift Group in 1966. The Airmen here continue to make history, playing key roles in disaster response missions while serving as a global power in medical evacuation and humanitarian support, consistently fueling the fight to win our nation's wars.
Pease is a National Guard Base with a full-time force. Our Guardsmen have a unique ability to serve both their nation and their local community, while also succeeding in their civilian careers. In exchange for their dedication to service, our members receive a substantial benefits package that includes a full tuition waiver to New Hampshire state schools, low cost personal and family healthcare packages, access to financial and career services, and so much more. The 157th is looking for highly motivated individuals with a drive to serve with excellence in all they do. The National Guard provides paid training and the resources necessary for YOUR success in and out of uniform.  To find out more or to talk to a recruiter contact one of the resources below.
Manchester, Concord, Plymouth
Office Phone 603-622-3818
Mobile Phone 603-365-9008
The North Country
Office Phone 603-430-2301
Mobile Phone 603-365-0933
Eastern Lakes Region to Seacoast
Office Phone 603-430-2466
Mobile Phone 603-440-4104
Manchester, Nashua, Keene
Office Phone 603-622-3739
Mobile Phone 603-828-6765
Follow Our Social Channels
©2023 Thunder Over New Hampshire Air Show | Site designed and maintained by HERB GILLEN ADVERTISING
*This web site is not an official U.S. Air Force or Air National Guard production. No government endorsement of supporting partners is intended.