P-51C "Mad Max" - Lou Horschel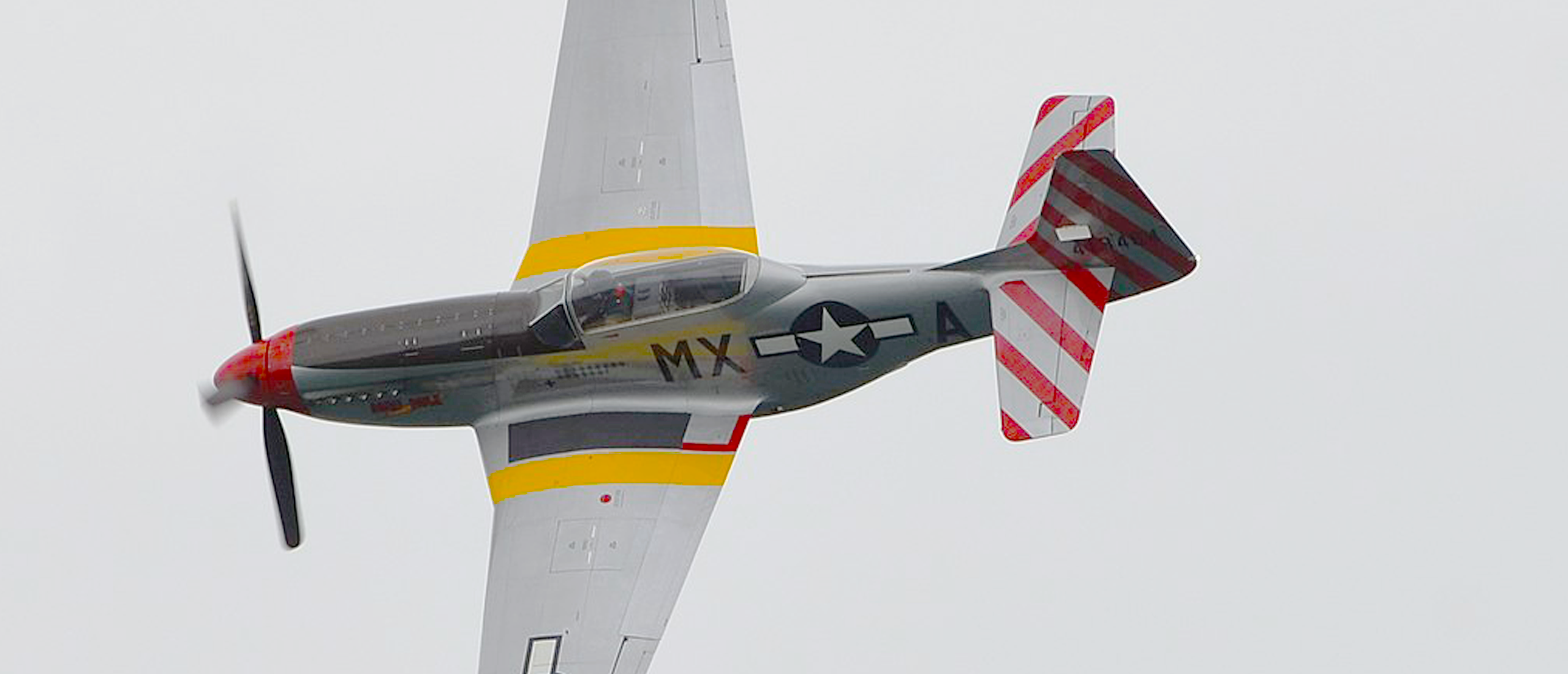 Lou Horschel will be bringing his P-51C "Mad Max". Mad Max is a Cavalier Mustang II that flew with El Salvador FAS 401 in 1969.
About the P-51 Mustang
The P-51 Mustang is a single-seat, single-engine fighter aircraft designed and produced by North American Aviation. It was an invaluable part to the success of the Allies during World War II.
The P-51 provided the U.S. Air Force with a high-performance, high-altitude, long-range fighter escort. It enabled strategic bombing missions to resume, after heavy losses due to unescorted bombers in 1943.
The Mustang took its first flight in 1940 and by the time production ended over 15,000 P-51 Mustangs of all types had been built.
General Characteristics:
Engine: Packard-built Rolls-Royce Merlin V-1650 of 1,695 hp
Maximum speed: 437 mph
Cruising speed: 275 mph
Range: 1,000 miles
Ceiling: 41,900 ft.
Span: 37 ft.
Length: 32 ft. 3 in.
Height: 13 ft. 8 in.
Weight: 12,100 lbs. maximum
Follow Our Social Channels
©2023 Thunder Over New Hampshire Air Show | Site designed and maintained by HERB GILLEN ADVERTISING
*This web site is not an official U.S. Air Force or Air National Guard production. No government endorsement of supporting partners is intended.