New Hampshire Army Guard UH-60 Blackhawk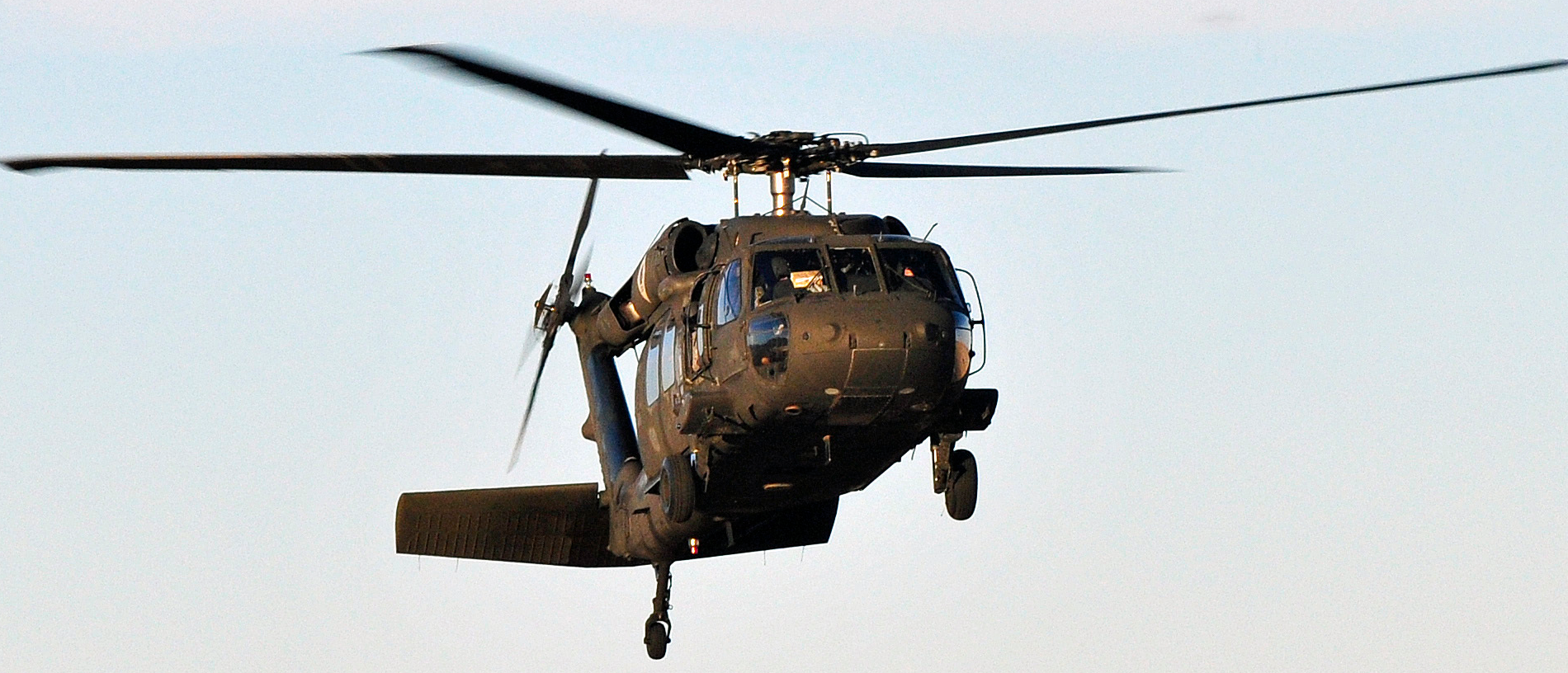 The Black Hawk UH/HH-60 is the Army's utility tactical transport helicopter. It provides air assault, general support, aeromedical evacuation, command and control, and special operations support to combat, stability and support operations. This versatile Black Hawk helicopter has enhanced the Army's overall mobility due to dramatic improvement in troop and cargo lift capacity. It will serve as the Army's utility helicopter in the Future Force.
There are multiple versions of the UH-60 Black Hawk, including the UH-60M and the UH-60V.
General Characteristics
Max Gross Weight (pounds): 20,250 (A); 22,000 (L/V); 22,000 (M)
Cruise Speed (knots): 149 (A); 150 (L/V); 152 (M)
Rate Climb (feet/minute): 814 (A); 1,315 (L/V); 1,646 (M)
Engines (Two each): GE-700 (A); GE-701C (L/V); GE-701D (M)
Crew: Two pilots, two crew chiefs
Learn more: https://asc.army.mil/web/portfolio-item/black-hawk-uhhh-60/
Follow Our Social Channels
©2023 Thunder Over New Hampshire Air Show | Site designed and maintained by HERB GILLEN ADVERTISING
*This web site is not an official U.S. Air Force or Air National Guard production. No government endorsement of supporting partners is intended.