Air Show Fun Begins In...
THE 2023 THUNDER OVER NEW HAMPSHIRE AIR SHOW WILL BE FREE AND OPEN TO THE PUBLIC, BUT GUESTS WILL BE REQUIRED TO RESERVE A PARKING PASS IN ORDER TO ATTEND.  THERE WILL BE SOME FREE PASSES AND SOME PAID PASSES AVAILABLE FOR PURCHASE ALONG WITH A LIMITED NUMBER OF PREMIUM SEATS.
PASSES AND TICKETS FOR THE 2023 SHOW ARE NOT YET AVAILABLE, BUT ARE EXPECTED TO BE AVAILABLE SOON.  TO RECEIVE AN EMAIL NOTIFICATION AND FIRST ACCESS TO PASSES AND TICKETS, REGISTER AS AN AIR SHOW INSIGHTS MEMBER BELOW.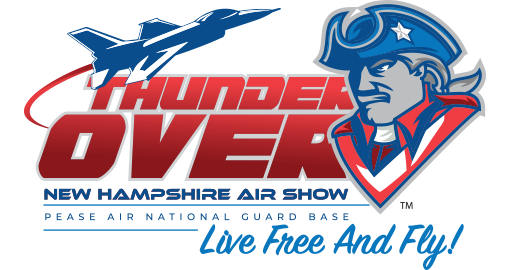 Follow Our Social Channels
©2023 Thunder Over New Hampshire Air Show | Site designed and maintained by HERB GILLEN ADVERTISING
*This web site is not an official U.S. Air Force or Air National Guard production. No government endorsement of supporting partners is intended.